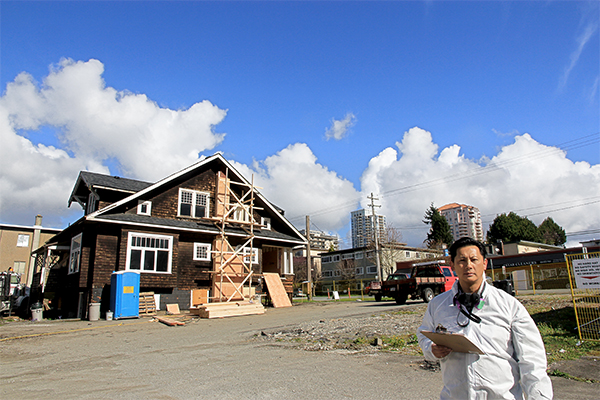 Lead Instructor, Adrian Lee has over 30 years in the hazardous materials sector with experience in residential, commercial, industrial and public buildings and sites. He is the principal and senior consultant for Epoch Environmental Consulting and has extensive knowledge and experience that he incorporates into customized training programs. His focus is on safety and his practical approach to teaching will ensure his students understand WorkSafeBC OHS regulations and recognize the importance of compliance.
Adrian Lee is the principal instructor for all courses and is a pleased to announcement Epoch Environmental Consulting
Adrian Lee is the principal instructor for all courses and has over 30 years of experience in the industry of hazardous materials. His courses are designed to help out owners and contractors avoid liability and helping the regulators obtain compliance.
Epoch Environmental Consulting offers a variety of hazardous material training courses from general asbestos awareness sessions to multiple day comprehensive accredited training sessions. All training courses can be customized to meet your needs and can be hosted at our training facility or on-site at your Company.
See below for detailed descriptions: