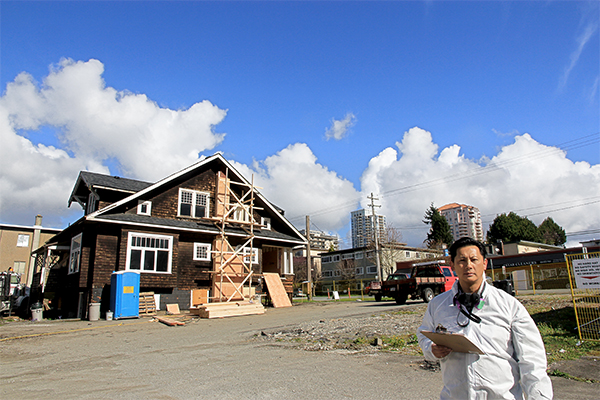 Coming Soon!

Epoch Environmental Consulting will soon be an approved training provider of WorkSafeBC's Asbestos Certification Program. Under WorkSafeBC's requirements per Bill 5, effective January 1, 2024, all asbestos abatement contractors and workers must be licensed to operate in British Columbia. Additionally, anyone performing asbestos abatement work will be required to complete mandatory safety training and obtain certificates. The level of certificate depends on the type of asbestos work you do. Use this tool to determine which certificate you may require to conduct asbestos-related work.
For more information, link here. Stay tuned for forthcoming course dates and registration.
Epoch Environmental Consulting is an approved and recognized training institution for BC Housing's Continuing Professional Development (CPD) program for builders and developers.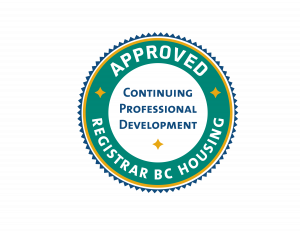 Level 1: Asbestos Foundations
Level 2: Asbestos Abatement Safety
Level 3: Asbestos Worksite Management
About the Instructor: Adrian Lee BEng, AScT
Lead Instructor, Adrian Lee has over 35 years in the hazardous materials sector with experience in residential, commercial, industrial and public buildings and contaminated sites. Adrian is the principal and senior consultant for Epoch Environmental Consulting and has extensive knowledge and experience that he incorporates into customized training programs on asbestos and lead. His focus is on safety and his practical approach to teaching will ensure his students understand WorkSafeBC OHS regulations and recognize the importance of compliance.
As WorkSafeBC's registered consultant for shut down investigations, Epoch Environmental Consulting is aware of all aspects of hazardous materials project work that may pose challenges. Seasoned expert Adrian Lee will provide practical, hands-on knowledge and experience to help you take a proactive approach to your work and help your company understand and achieve compliance. You will enjoy his personable, straightforward and anecdotal style of teaching and best of all, you will have him to answer all of your questions in the course and in your professional future as you encounter issues at future job sites.